Shengqi New Silk Road Logistics can provide all kinds of enterprises with a full range of logistics services with its stable, reliable and safe operating network, scientific resource integration and advanced management technology.
Guangxi New Silk Road International Logistics Co., Ltd. was founded in 2009, and has devoted itself to cross-border logistics services between China and Vietnam for 13 years. The main outlets are Pingxiang, Guangxi Pingxiang Comprehensive Bonded Zone (Friendship Pass), Nanning Free Trade Zone (China Guangxi Free Trade Zone Nanning Area) Vietnam Lang Son, Vietnam Hanoi, Vietnam Bac Ninh 6 branches. So far, there are more than 90 employees and a warehouse center of more than 5,000 square meters, with a complete logistics service system and professional customer service management.
The cross-border cargo transportation routes have reached Vietnam, Cambodia, and Thailand. The company's executives are still working hard to expand their business in the ten ASEAN countries year by year, and strive to cover Southeast Asian countries. We welcome merchants from all over the world to join hands with us for a win-win situation and jointly operate this ASEAN golden channel.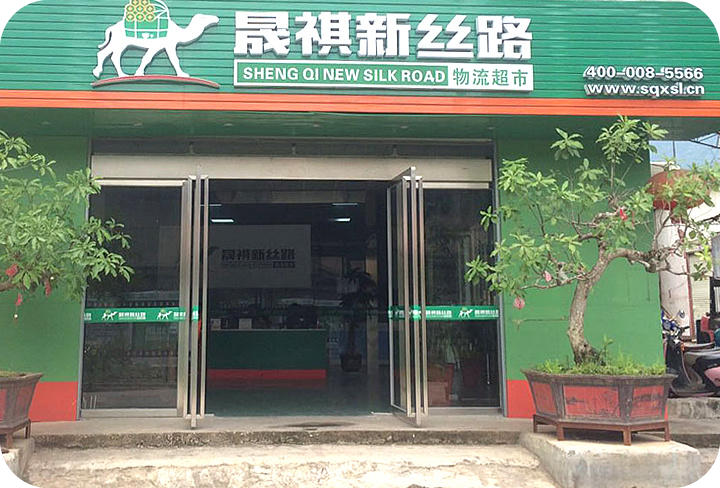 Pingxiang City Introduction
Pingxiang is located in the intersection area of ​​Guangxi Pan-Beibu Gulf Economic Cooperation and Greater Mekong Sub-regional Cooperation. It is the bridgehead of the new "Silk Road" Nanning-Southeast Asia Land Road, and the Nanning-Singapore Economic Corridor (South New Corridor). An important node city in "One Axis Two Wings". The end point of Nanyou Expressway and National Highway 322 of "The First Road of the National Gate in Nanjiang" is connected with Vietnam Highway No. 1, which is a large and convenient land passage from China to Vietnam and even ASEAN. Pingxiang borders Vietnam. There are 2 national first-class ports in Pingxiang (railway port) and Youyiguan (highway port), 1 national second-class port in Pingerguan (water port), and Nongyao (including Puzhai) , Pingxiang (called Ai), Pinger, and Youai are the four border port cities with a large number, variety and scale of ports in Guangxi.
Pingxiang borders one city and three counties in Vietnam. The border line is 97 kilometers long. It is a short and convenient land passage connecting China to Southeast Asia. To the north, the expressway connects to the mainland of China; to the south, it can reach Hanoi, which is 170 kilometers away, through Vietnam Highway No. 1, and then connect to Southeast Asian countries such as Laos and Thailand.
On December 19, 2008, Guangxi Pingxiang Comprehensive Bonded Zone was officially established with the approval of the State Council. This is the fourth comprehensive bonded zone approved by the State Council in my country, and the first comprehensive bonded zone established on the land border in China. At the same time, it is a special customs supervision area with a high level of openness, preferential policies and complete functions in China. It is an area that is close to the free port policy.
In July 2019, the State Council approved the establishment of Chongzuo Area of ​​China (Guangxi) Pilot Free Trade Zone. The Chongzuo Area aims to build a cross-border industrial cooperation demonstration area, build a new international land-sea trade channel and land gateway, and build the free trade pilot area into a new A new highland for reform and opening up in the era, and a test field for comprehensively deepening reform and opening up.
Company culture
development Goals
Committed to the establishment of an advantageous Southeast Asian integrated logistics company
Business philosophy
Customer-oriented service first
Enterprise spirit
Pragmatic and innovative to keep pace with the times
Talent Concept
Loyalty and faith first, both ability and political integrity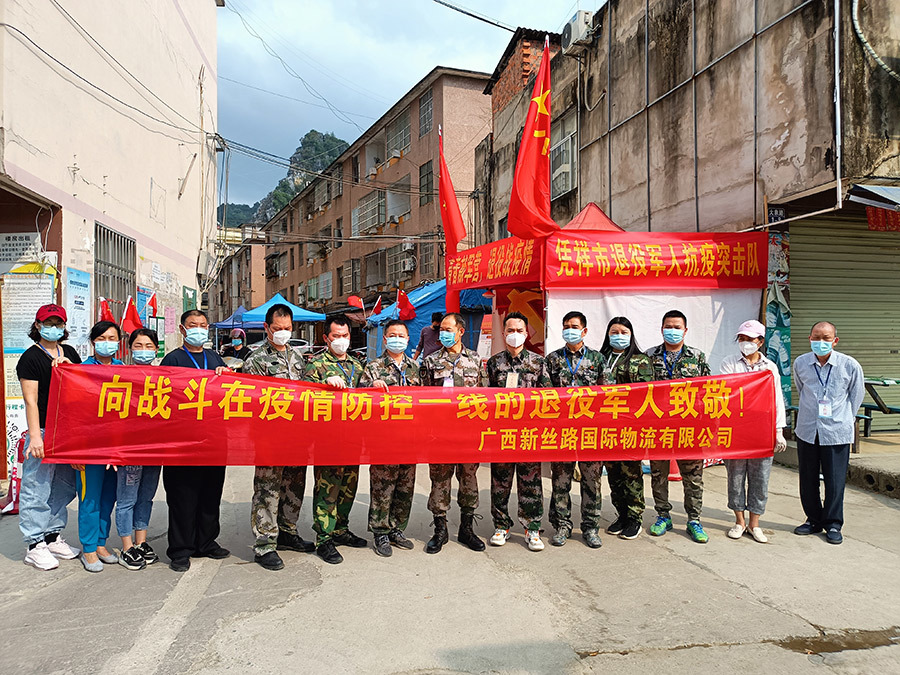 2022 Condolences to Veterans of Epidemic Prevention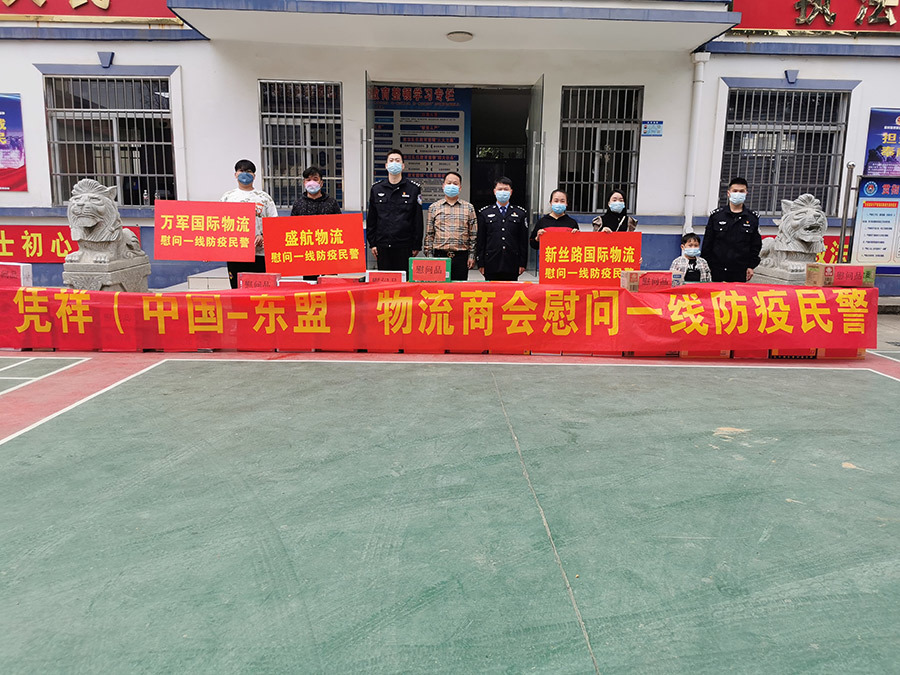 2022 Condolences to the frontline police of epidemic prevention
2021 to help the country's epidemic prevention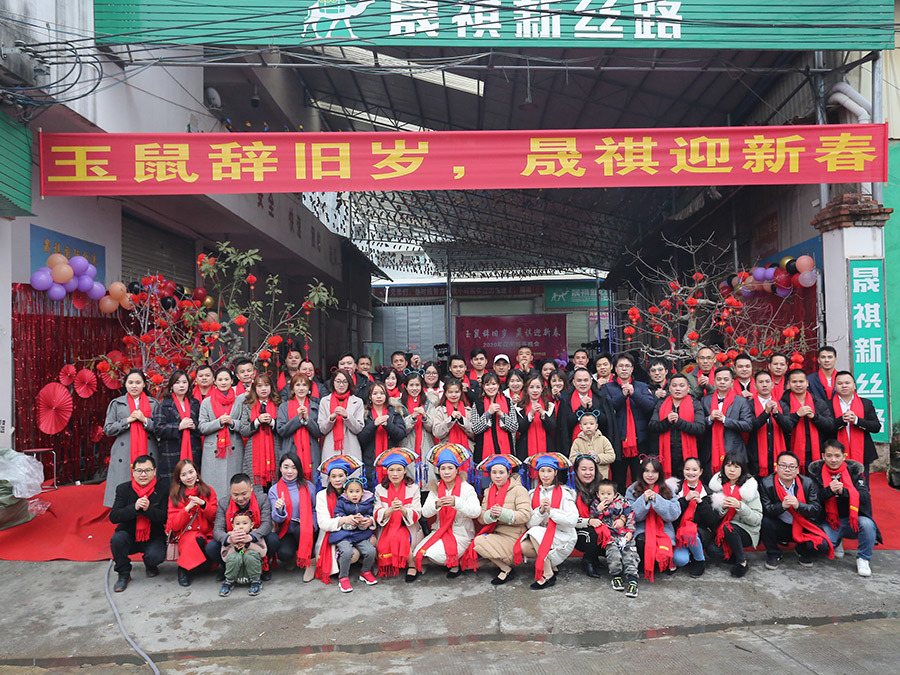 2020 Spring Festival Gala